Menu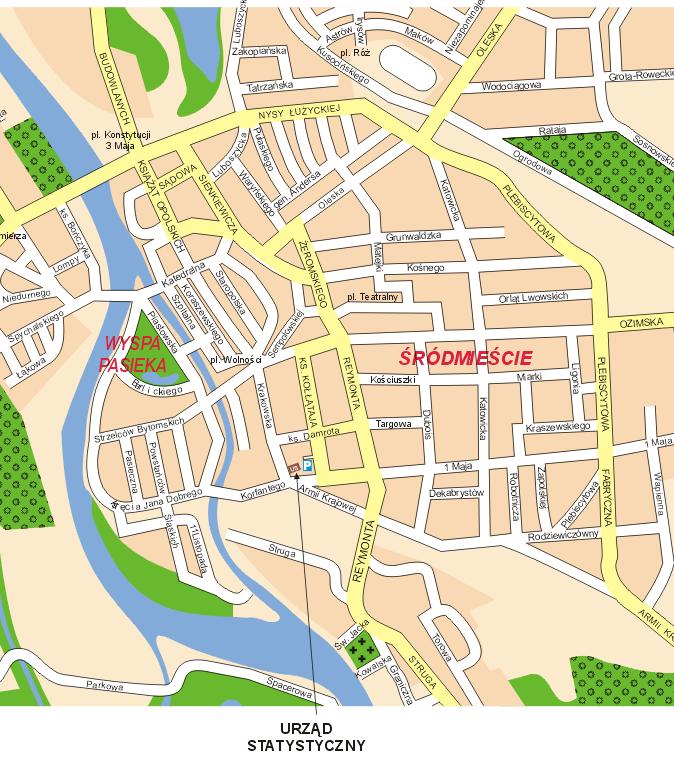 STATISTICAL OFFICE
Statistics Office in Opole is placed in two buildings: by Kołłątaja 5B Street and Kołłątaja 14 Street - distant between them - 400 m.
You easily can get there walking from Railway Station, passing Kołłątaja Street you have to turn left before National Bank's buildinginto. By car you can get there from Kołłątaja Street through parking place behind National Bank's building. You have to be aware that Kołłątaja Street is one way street. Traffic goes from Centrum to Railway Station. Near Statistics Office you can leave your car by guarded parking. In office by Krakowska Street there are placed: Management's Office and Divisions: Economic, Personnel and Training, Organization and Register (REGON), Administration, Computer Science and Price Statistics Centre.

To reach the Office by Kołłątaja Street you need. Walking from Railway Station you have to cross two streets: Damrota Street and Kościuszki Street. In Office by Kołłątaja Street are placed following Divisions: Division of Surveyed Poll, Opolski Centre for regional Surveys and Organization and Register (TERYT).